Hey friends! So excited about my updated website, I hope y'all love it!
Today I wanted to talk about one of my favorite things for your doodle bug.
Does your baby often get a diaper rash? Does your baby have one now? Try Water Wipes. They are 99.9% water with a drop of grapefruit seed extract. There's no chemicals in them- which is perfect for wiping your newborn's bahonkas.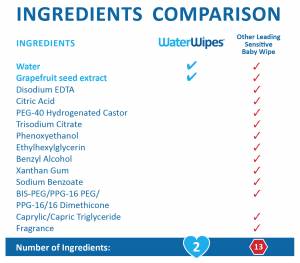 We've had babies with diaper rashes and after switching to Water Wipes the rash cleared up pretty instantly. The clients who have started off with Water Wipes, it's rare they ever get a diaper rash.
I hope everyone's making the most of this rainy day. We can't help the rain outside, but you can control a healthy bahonka!
Love,
The Mickster